Outcomes and outlook | A final message from Project Ô
After four years of planning, developing and implementing practical tools for a circular water economy, Project Ô is nearing completion.

This final newsletter provides a glimpse of what Project Ô has done to improve water management for communities in Europe and beyond. The water treatment technologies have been tested in a diverse range of settings to make sure that they work in harmony with current systems and improve technical and economic success.

While the project formally closes on 30 November 2022, the Project Ô website will be maintained as a source of information, and as a place for those interested in water sustainability to learn about significant collaborative efforts to bring about water sustainability innovations.

The whole team thanks you sincerely for being part of the Project Ô journey.
DEMONSTRATING THE VALUE OF WATER TREATMENT TECHNOLOGY
Project Ô demonstrates how water treatment technologies can improve regional capacity for sustaining crucial water supplies, while lowering costs, reducing energy demands and giving local regions access to alternative water sources.
SUPPORTING THE TEXTILE INDUSTRY TO ALLOW WATER AND RESOURCES TO BE REUSE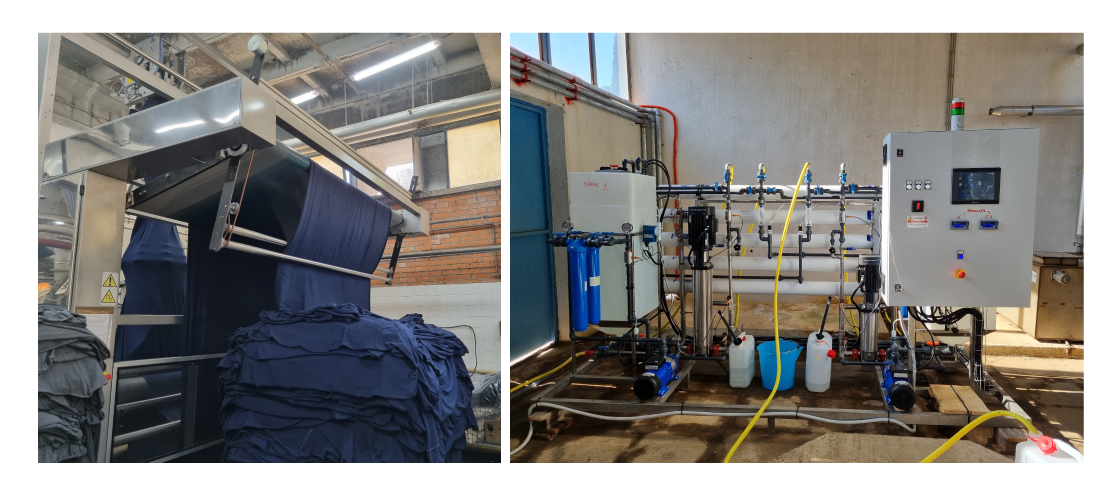 Project Ô has developed circular water technologies at four installation sites in Croatia, Israel, Italy, and Spain.
We need water to survive. But every day, finite freshwater resources are used and discarded through unsustainable industrial production. It is especially important to reduce the impact of water-intensive industries, such as clothing.

For example, on average, it takes 2,700 liters of water to make a simple cotton t-shirt. That's enough water for one person to drink for 900 days. Also, the water used for clothing production is contaminated with chemicals that harm the natural environment, if left untreated.

A clothing factory in Croatia is working to increase the reuse of finite water resources. This factory is building its own water treatment plant using Project Ô technologies to clean water after it's been used to make material for clothing, enabling its sustainable reuse.

PHOTO.CAT is a modular unit that removes harmful chemicals and organic pollutants and recovers salts from the water. The treatment process is designed to automatically mix different streams of treated water to ensure the right salt levels and temperatures for making clothing materials. These targeted treatments enable the factory's immediate reuse of the water, and also boost energy efficiency because the treated water is already optimised for clothing production.

To further support their transition to a circular water economy, they are utilising Project Ô's web-based platform designed to enable local trade of water and by-products between different water users involved in water treatment activities.

By using Project Ô water treatment technologies like PHOTO.CAT, the factory can increase its sustainability and efficiency because more water can be reused while requiring less energy. This reduces demands on finite freshwater resources and power supplies.
To learn more about PHOTO.CAT and Project Ô's other water treatment technologies, see the following videos on the project YouTube channel: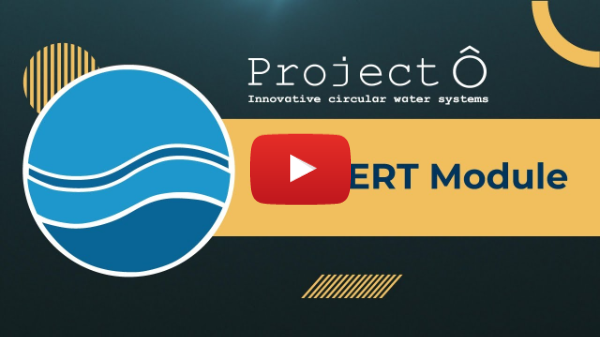 The ADV.ERT module treats contaminated freshwater, including that from groundwater sources in Italy's Puglia region.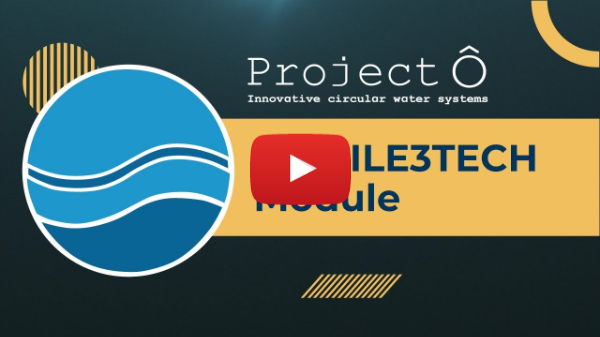 The MOBILE3TECH module was developed to treat the toxic used water produced by industry in Almendralejo in Spain.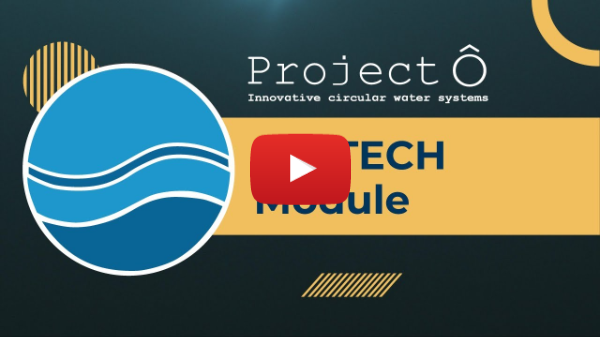 The SALTECH module removes nitrates from land-based mariculture systems in Eilat, Israel.
The PHOTO.CAT unit was developed to treat water used in textile production in Omiš, Croatia.